Facebook's Study App Will Pay Users for their Online Data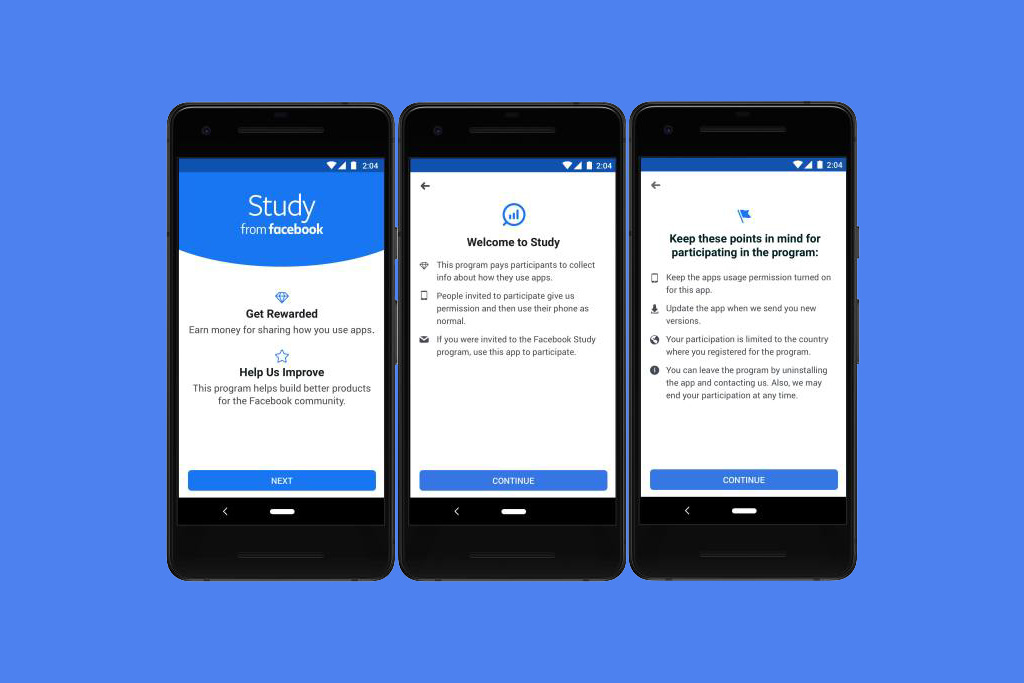 Photo: Facebook
Facebook intends to pay people to monitor how they browse using their phone using their new Study app. The app will record the apps that a user has installed on their phone and the time spent using these apps. Also, Study App will report the user's current location (country), specific features they are using among many other things.
Facebook said that it will not see any specific content like messages, passwords, and websites that the participants visit. Study's launch happens months after the Facebook Research user-tracking app was controversially shut down.
The launch of Study shows that the Social Media giant wants to determine how people are using their phones. Also, Facebook claims that they have learned something from the last controversy. This people targets Android users only who are over 18 years old.
Every user can grant the app deeper phone access and it will launch with a series of screens. These screens will describe the type of data the app intends to collect and how it will be used. Age will be verified using information from the participants' Facebook accounts and they will also need to have PayPal accounts to get paid. PayPal also has an 18 and over requirement.
Facebook will reference users' data from other sources when analyzing the data collected from the Study app. But, the app will not be linked to any account or used to target ads to the participants.
The Study Insights
It is not yet clear how much Facebook will pay people to use the app. However, a blog post says that all participants will be compensated. Not everyone can sign up for Study since the company will target potential participants through an ad. Anybody who sees this ad can click on it to sign up. The company will launch Study in the US and India.
Their blog entry says:
"We believe this work is important to help us improve our products for the people who use Facebook."




The GlobalCoin Connection
As we published earlier, an inside source confirmed that a white paper explaining its basics is expected for release on June 18. Analysts think that Facebook could at first launch its GlobalCoin in India where it has 200 million WhatsApp users. Thus, it may not be a coincidence that the company targets India and the US with their Study research project.
After Facebook announced that its stablecoin will be linked to a basket of currencies to prevent volatility, FB stock gained and is currently trading at around $178.10.
Article source: "https://www.coinspeaker.com/facebooks-study-app-data/"