SCB Thailand Launches Ripple Transfer Service, Is XRP Adoption on the Way?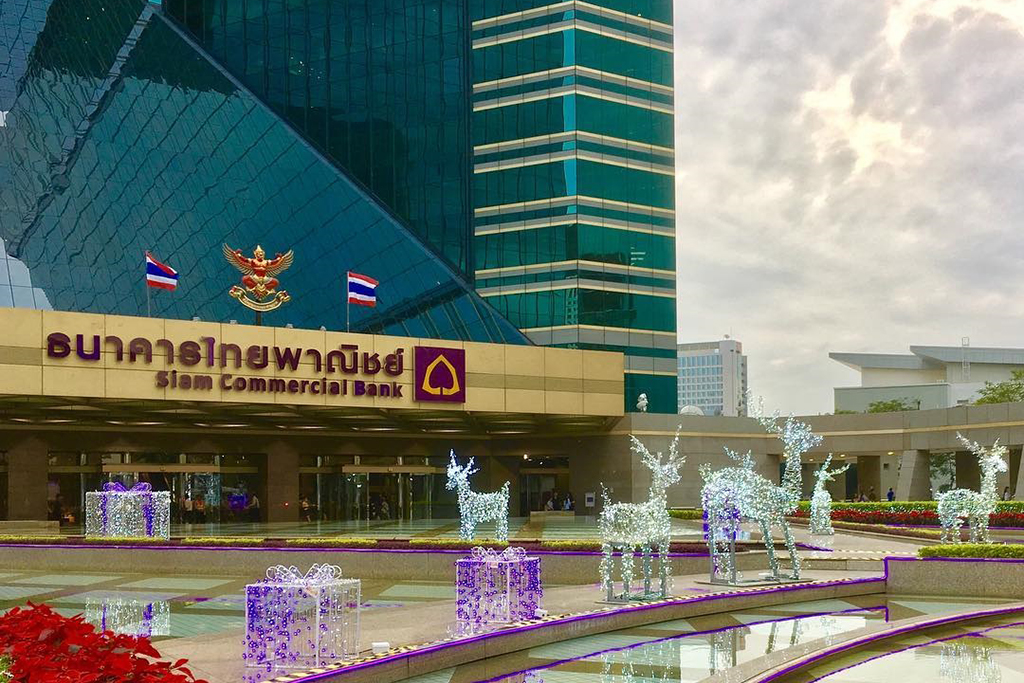 Photo: SCB Thailand
The Siam Commercial Bank (SCB), the largest commercial bank in Thailand, is now offering payment transfer service through Ripple's RippleNet. On May 18, one user came across the bank message and published a snapshot in Twitter.
SCB transfers via Ripple. And with that we have mainstream adoption in Thailand. pic.twitter.com/n9QRt5Uq7X





— ₿ryan (@_bjb) May 18, 2019




Worth noting, that SCB decided to implement Ripple service, and it was applied earlier than officially announced. The bank also apologized for inconvenience under the tweet and hinted that they could probably make use of XRP (Ripple's independent digital asset).
"The information about ripple transfer will be announced soon, we are sorry for the inconvenience. We will be using Blockchain Technology for ripple but as for XRP, you may have to wait for further announcement."




In April the Siam Commercial Bank announced that they have reduced transaction time from 2 days until just 1 minute. As it was confirmed on May 22 this achievement became possible due to the Ripple technology. Moreover, RippleNet also noticed in their blogpost that SCB is their first client to use 'multi-hop':
"Siam Commercial Bank (SCB) will be the first financial institution on RippleNet to pioneer a key feature called "multi-hop", which allows them to settle frictionless payments on behalf of other financial institutions on the network. This eliminates the need for a direct one-to-one connection (or bilateral relationship) between financial institutions to settle a payment. Using multi-hop, SCB will be able to receive and forward on a payment without a bilateral relationship between the originator and beneficiary institutions."




Ripple Moves Forward in Crypto Adoption
Ripple, San Francisco based company with more than 200 clients around the world, doesn't stop trying to increase digital asset adoption. In April, they signed partnership with Tata Consultancy Service – Indian Multinational IT service provider. As a result, TCS's Quartz blockchain solution now works with RippleNet. In addition, earlier this month Ripple became partners with Ria Money Transfers what helped them to increase physical and digital footprint. XRP has also seen integration with WooCommerce, Gmail and Microsoft Outlook.
As we can see, Ripple is quite successful in its mission to expand digital assets and boost their adoption. According to NewsBTC Ripple is doing everything to meet the demands of banks and financial institutions. This is the main goal of its CEO Brad Garlinghouse. In an interview with Recode Decode he mentioned:
"I don't think banks […] governments will go away. Banks are applying an essential regulatory framework that I actually think is important for society. I believe that banks will continue to serve that role; they're good at it […] I think this is a new set of technologies that they can benefit from to grow their business"




The acceptance of XRP by the official organization such as Siam Commercial Bank could be a great shoot forward for the company. It may also influence positively on the XRP price which is believed to be underestimated. By the end of the year it is expected to hit $1. However, the situation is still unclear and we are waiting for Thailand's bank "further announcements".
Article source: "https://www.coinspeaker.com/scb-thailand-ripple-transfer-service-xrp/"